As one of the most beloved of American presidents, My Hero, Abraham Lincoln will always be known for his Emancipation Proclamation to free slaves and the preservation of the Union during the Civil War. He was the 16th president of the United States. Here are some interesting facts that you may not know about this famous US president.
Abraham Lincoln Was Enshrined in the Wrestling Hall of Fame
He was known as The Great Emancipator and people believed he could do lots of things. Although he is not known as an athlete, in his younger years he actually was an accomplished wrestler. He won 299 out of 300 matches. According to Abraham Lincoln biographer Carl Sandburg, Honest Abe reportedly talked a little smack in the ring. He reportedly once challenged an entire crowd of onlookers after defeating an opponent: "I'm the big buck of this lick. If any of you want to try it, come on and whet your horns." No one was interested in the challenge. He was so good at wrestling that it earned him an "Outstanding American" honor in the National Wrestling Hall of Fame.
Abraham Lincoln Established Secret Service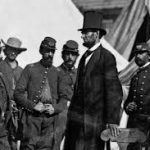 President Abraham Lincoln created the US Secret Service to fight widespread money counterfeiting. He signed the legislation on April 14, 1865, the day he was shot and killed at Ford's Theatre. However, it was not until 1901, after two other presidents were killed that the Secret Service was formally tasked with the job of protecting POTUS.
Grave Robbers Tried to Steal Abraham Lincoln's Body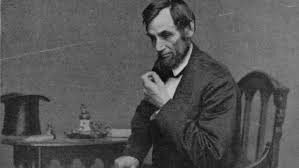 The Secret Service did help Lincoln but only after his death. In 1876 a Chicago gang of counterfeiters tried to steal Lincoln's body from his tomb. The tomb was located in Oak Ridge Cemetery in Springfield, Illinois, and was protected only by a single padlock. The idea was to hold the corpse as ransom to get the release of a prominent member of the gang and $200,000. However, the Secret Service was able to get hold of the plan when one of them infiltrated the group and were already waiting for the gang to do the crime. Lincoln's remains were moved to a secret unmarked grave and the body was encased in a steel cage and entombed beneath ten feet of concrete.
Abraham Lincoln's Son Saved by John Wilkes Booth's Brother
A few months before Lincoln met his demise at the hands of John Wilkes Booth, Lincoln's oldest son, Robert Todd Lincoln, was standing on a train platform in Jersey City, New Jersey. A group of passengers began pressing the young Lincoln backwards, and he inadvertently fell into the open space between the moving train and platform. All of a sudden, a hand reached out and pulled him to safety by the coat collar. Robert Todd Lincoln instantly knew that it was famous actor Edwin Booth, the brother of John Wilkes Booth that saved him.
Patent Carrying President
Interestingly, it was not only Benjamin Franklin that had a thing for the inventive. Turns out, Lincoln was too. He designed a strategy for keeping vessels afloat while traversing shallow waters via the use of empty metal air chambers connected to their sides. The design granted Lincoln patent no. 6,469 in 1849.